Quotation gallery
Intelligence plus character – that is the goal of true education. Martin Luther King.
Intrauniversity planning system
University management is carried out in accordance with the laws of the Republic of Kazakhstan, the Model Regulations of educational organizations in implementing educational programs of higher and postgraduate education, the Charter NKSU. M. Kozybaev, Internal Regulations, the collective agreement on the principles of unity of command combinations and collegiality.
Implementation of the vision, mission and strategy is ensured primarily through the operation of the planning system. General principles of the planning system NKSU named after M. Kozybaev represented in the model organizational plans.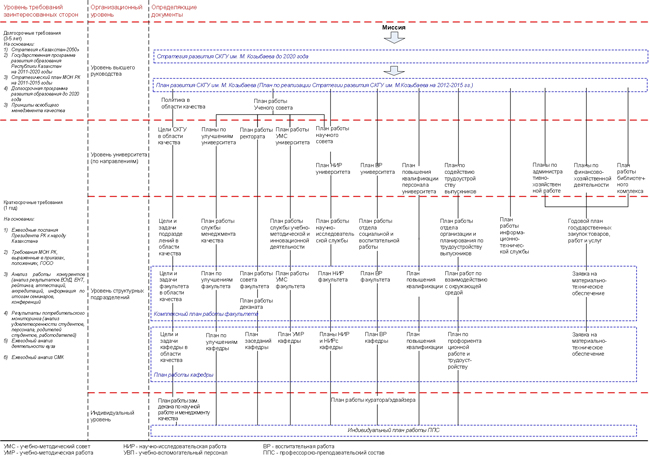 The main feature of the university is that in a model of organizational plans include all the activities of the university and the hierarchical levels.