International students
The University provides educational services for undergraduate and postgraduate education in accordance with the State Compulsory Education Standards of the Republic of Kazakhstan. The training of specialists is conducted in accordance with the Law of the RK "On Education", the Bologna Declaration and other international documents in the field of education, according to the three-level system "Bachelor-Master-Doctor PhD". Since 2004, the university has started implementing the credit technology of education, providing students with the choice of an individual educational trajectory and teachers.
The University trains specialists in 48 bachelor's specialties, 23 magistracy specialties, 4 PhD doctorates. In 15 specialties, education is providing by distance learning technologies. The quantitative composition of the contingent to date is about five thousand.
Constantly conducted monitoring of the quality of conducting classes, questioning students, teachers, employers, aimed at improving the quality of educational services.
Following the fundamental principles formulated in the university charter "Magna Charta Universitatum", adopted in Bologna in 1988, the university carries out training of personnel on the standards of European higher education.
---
Прием иностранных граждан на платное отделение с обучением на английском языке в СКГУ им. М.Козыбаева осуществляется по заявлениям на конкурсной основе, по результатам вступительного собеседования и тестирования.
Зачисление в вуз
Зачисление иностранных граждан, успешно сдавших вступительные экзамены и собеседование, поступающих на специальности с обучением на английском языке и принимаемых в соответствии с прямыми договорами (контрактами) на платной основе, проходит с 16 августа по 25 августа текущего учебного года.
Приказ о зачислении в число студентов издается ректором Университета после успешной сдачи вступительного экзамена, заключения договора об обучении и оплаты за обучение.
К ВНИМАНИЮ ВСЕХ ИНОСТРАННЫХ АБИТУРИЕНТОВ,
РОДИТЕЛЕЙ И КОНСУЛЬТАНТОВ!
Просим Вас обратить внимание во избежание мошенничества и подделки документов в связи с набором иностранных студентов на территории государства Индии для обучения в РГП на ПХВ «Северо-Казахстанский государственный университет им. М. Козыбаева», обращаться по всем вопросам только к официальным представителям СКГУ им. М. Козыбаева в Республике Индия:
UAE

: 2905, JBC3, JLT Dubai
P. O. Box 474288 UAE
Mobile:+971567463674
+7 701 3113033
India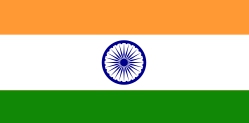 :614/615, 6th floor, Paras Trade Centre, Gwal Pahari, (Gurgaon Faridabad Road) Sec-2, Gurgaon-Haryana, India - 122003
Tel: (+91)124-4204001; m: (+91)9654802315
Info@tecas-in.com