Quotation gallery
Knowledge also imposes responsibility.
W.M.L. Jay
Youth Committee of M. Kozybayev NKSU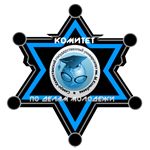 Youth Committee of NKSU named after M. Kozybayev is the form of student's self-management and is created to supply students with participation rights realization in the study process management, in solving problems of students youth life activities, in development it's a social and creative activity, in supporting and realization of social initiatives.
Youth Committee's activity aims and objectives:
to supply students with participation rights realization in the HEI management, to help with the students social safety and their social adaptation;
to form students' abilities and skills of self-management, to prepare they for competent and responsible participation in the life of society;
to form students' civic culture, active civic position, to help with the development their social maturity, self-dependence, capabilities of self-organization and self-development;
to help with the students' personnel and vocational characteristics realization;
students' direct participation in the youth politics realization.
Youth Committee's activity common management is realized by the chairman.
Youth Committee structure:
HEI's Youth Committee;
Institute's/faculty's Youth Committee;
Hostel's Youth Committee;
Youth Committee sectors.
HEI's Youth Committee sectors:
educational sector (student dean's office) studies and analyzes the study process, solves conflict situations between teachers and students, organizes trainings, seminars on actual problems of the educational process;
scientific-research sector helps HEI's students and postgraduates with disclosing scientific-research potentials, popularization of the research work;
sports and fitness sector is responsible for the organization sport activities, for the promotion of the sport and healthy-life style, promotes sportsmen to participate in sport activities;
cultural and mass sector organizes students activities, holding in the HEI, institute/faculties, hostels, initiate and supervise unauthorized activities among students;
volunteer sector informs students about international, republican, regional and town programmes and projects, realizing in the HEI;
labor sector organizes works on the observation hygienic standards, keeping the cleanness and aesthetic in educational buildings, hostels, campus territory, planting and wood tending;
creative sector advertises, makes videos and photos, develops and realizes students projects, initiatives, solves their aesthetic configurations and a graphical constructive decision.
Student's self-management aims not only an inclusiveness of students in management of higher education institution, but also the activity organization in it. For this purpose meetings of Youth Committee on discussion of a condition of the student's environment, planning and realization of actions at faculties, in hostels are regularly held. Round tables and meetings concerning student's self-management and interaction with public youth associations of the city, leaders of the SKO youth resource center are carried out.
On questions it is possible to address in the 310 audience of the educational building №4.