Quotation gallery
To be conscious that you are ignorant is a great step to knowledge. Benjamin Disraeli
Principal directions of researches
Certificate of accreditation of scientific activity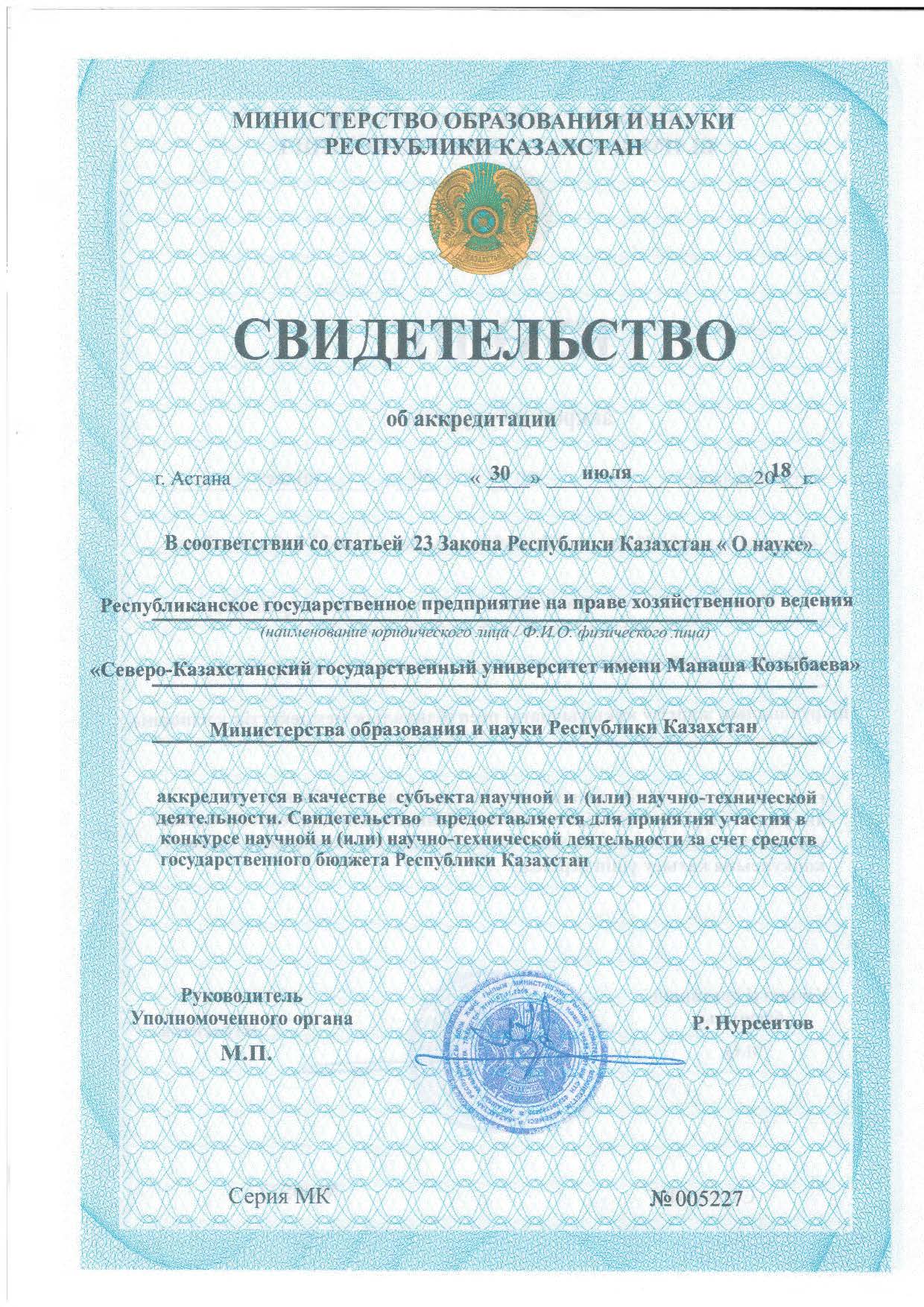 The scientific-research work at the university is materialized according to Programme of strategic development of state "Kazakhstan - 2030", Laws of RK "About science", "About education", strategic plan of developing and annual plan of SRW, in consideration of the main directions, indicating by the President N.A. Nazarbayev.
The main directions of scientific-research work at the university are:
astrophysics and physics;

computer science and mathematics;

history, archaelogy, philosophy, polytology;

medicinal and biologically active preparations;

machine engineering;

environment safety and population health;

radio electronics, telecommunications and instrument making;

agriculture;

social and economic relations;

phylology;

chemistry;

economics;

ethnoconfessional relations;

jurisprudence and law.
Directions of scientific activity of departments of NKSU named after M.Kozybayev
Scientific and research work of the NKSU named after M.Kozybayev is carried out in the research centres and laboratories:
Overview of completed research funded from the national budget